Retail Installation
ILLUMIFEET
Footwear projection mapping with Bucketfeet.
Interactive storefront projection display that comes alive at night, showing you new exclusive in-store designs, so long as someone's standing in front of the window.
Interactive footwear projection mapping installation created for BucketFeet's storefront pop-up shop at Treasure&Bond in NYC, on public display nightly, May 8–June 21, 2013.
An evolution of the 'ILLUMINIMAL' design concept, 'illumifeet' adds an interactive element: when a viewer walks up to the display, BucketFeet's new styles (both lace up and slip on) and the artists behind them, are projection mapped onto a blank shoe 'canvas.' As long as they stay watching, they are shown new styles. When they walk away, it returns to an idle state.
BucketFeet excitedly approached me about collaborating on this project, supplied me with their new designs, and gave me complete creative freedom on the overall design, storyboarding, animations, and all other aspects.
SELECTED PRESS
Published in book 'Art Sells: Installation Designs for Retail Spaces Hardcover'
Exclusive feature post on Core77
PSFK
Complex
Presented by BucketFeet
Hosted by Treasure&Bond
Interactive component developed by Justin Kuzma
Special thanks to Michael Saint-Aubin, Jerome Botardo, Paige Boggs, David Boggs, & Kelly Davitt.
Photos by Melissa Murphy
The following summer, we were invited back to take over a SoHo storefront for 3 months.
This time around, BucketFeet asked us to take over an entire storefront window for their summer pop-up shop in Soho, NYC, from May 8 – July 31, 2014.
Due to the longer duration, we had to take a different design approach, creating a more compelling tesselated structure with a hidden aluminum + steel frame inside, to hold the shoes perfectly, securely, in place.
As well as showcasing the artwork of BucketFeet Artists, random white lines animated on edges of the sculpture, and different idle animations kept the content interesting.
PRESS
Retail Design Blog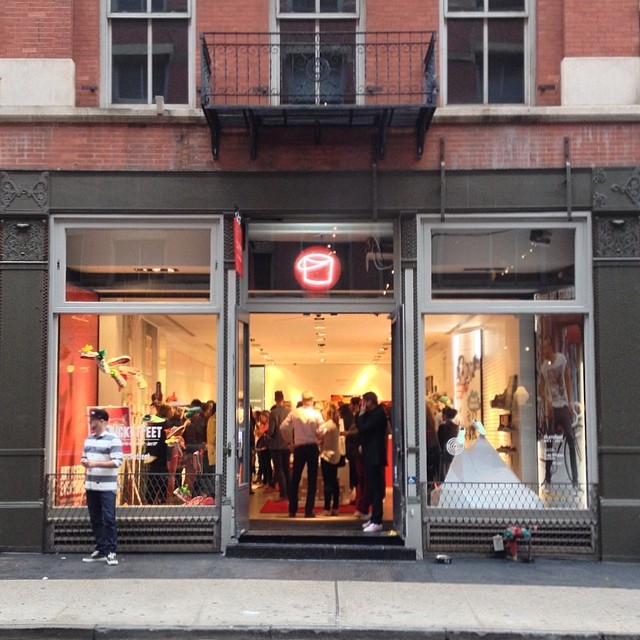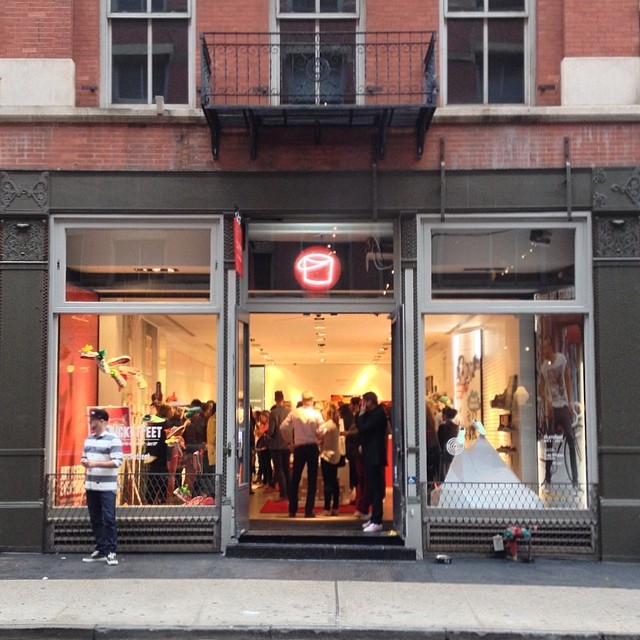 Concept & Design: Craig Winslow
Programming & Engineering: Justin Kuzma
Production Intern: Zack Sittler